Over the years, they have worked to identify the key components necessary for virtually any successful daylighting project, and have created product programs to match. The result is a complete system of daylighting products unmatched anywhere. All-State Roofing, Inc. can help you take advantage of VELUX experience by incorporating the complete system into your daylighting project.
Skylights are designed for overhead, out-of-reach applications or for in-reach applications that do not require egress emergency escape capabilities. They come in a wide range of sizes and features with a full assortment of blinds available.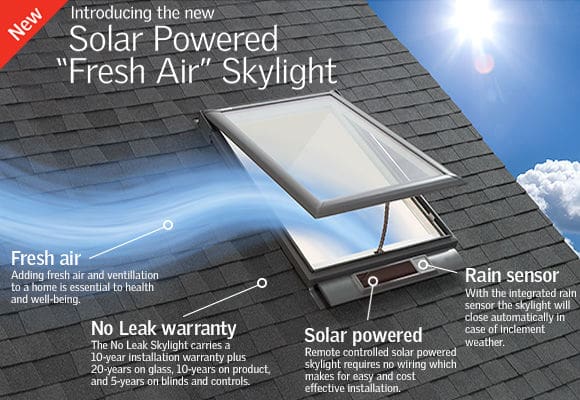 Today, as for the past 60+ years, VELUX is the world leader in roof windows and skylights. This is no accident. It is a result of their intense focus on creating the best quality, most energy efficient daylighting products available.